Havana Cigars
There are just a few things in the world that are known without question to be the best of their kind. A Habano - or Havana cigar - is one of them.
We took over No 5 Bridge Street in June 2021 to showcase our extensive whisky collection accompanied by collectable memorabilia and art. Since opening in late Autumn 2021, we have been asked about cigars on numerous occasions, it didn't take long to find out that our shop used to be owned by a famous tobacconist with the royal warrant above the door.
Being eager to bring the history back we have entered in DLR and the Scottish register of tobacco retailers with a choice of Habano available in store.
If you are looking for a particular make or wish to order from our shop online, please get in touch.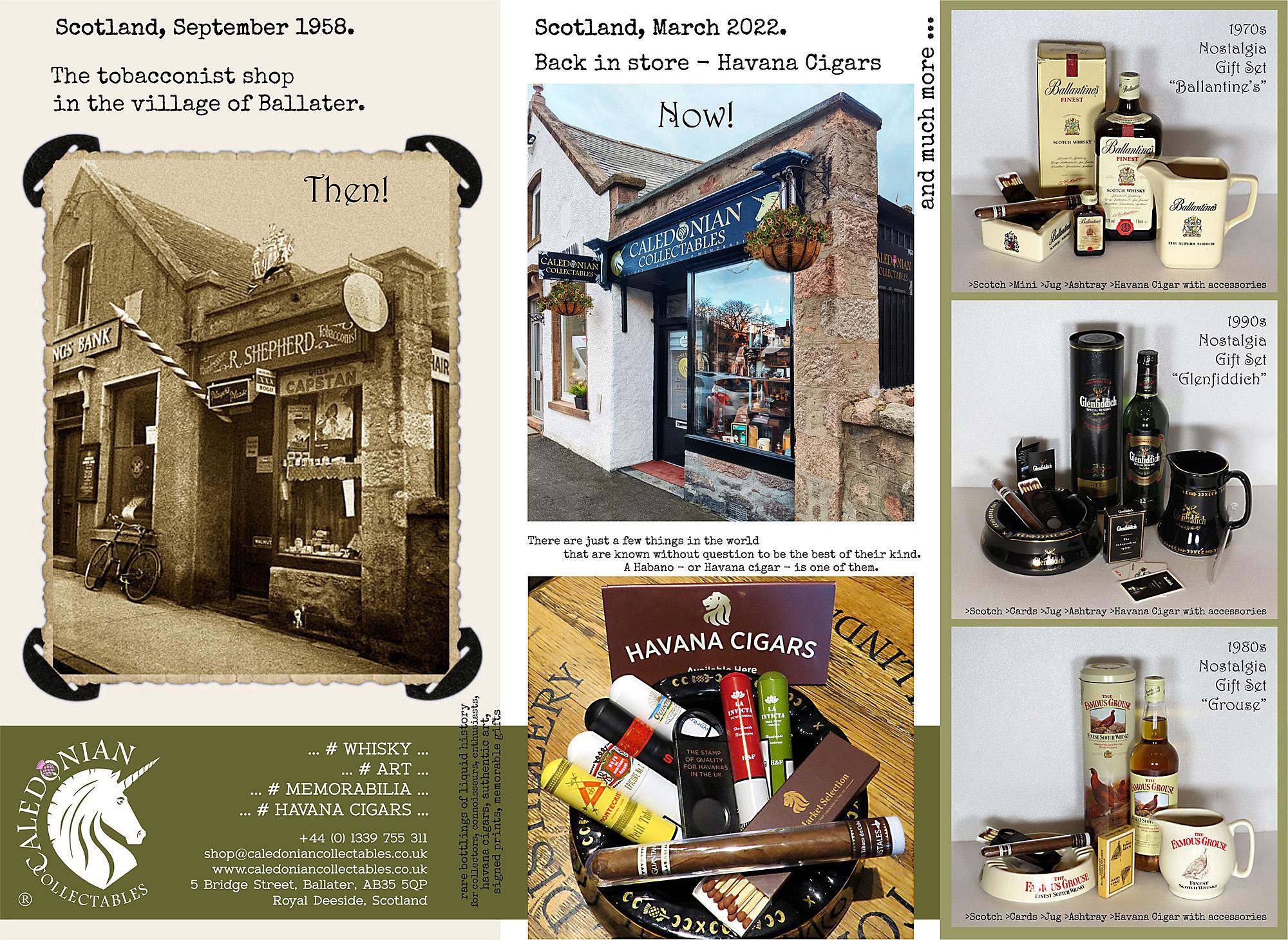 "The 'good old times' - all times when old are good." - Lord Byron